Bitmain, one of the largest cryptocurrency mining companies has announced plans for the operation of a new mining facility. The blockchain data center, commonly known as a farm, is already under construction in Texas and is worth an estimated $500 million. The release statement reads:
"This represents an investment of more than $500 million by Bitmain over an initial period of seven years into the local, county, and statewide economies,"
According to the official announcement, the farm will be ready to begin initial operations in 2019 and full operations by 2020. Upon commencement of full operations, the farm will boost the economy of Rockdale, Milam County by providing 400 new jobs.
In the midst of fierce competition, Bitmain has sealed its place as a frontrunner where mining cryptocurrency is concerned. From its specialized mining hardware to software and large mining groups known as pools, the company constantly strives to stay on top of mining operations.
WHAT IS CRYPTO MINING?
The core functionality of blockchain technology relies on the security and transparency of the system. This is what makes it so attractive to the public. However, for these features to work, there has to be a mechanism in place for confirming transactions and securing the network.
Crypto mining involves a decentralized group of nodes on a system, working to confirm the transactions on that network in exchange for a system reward. These nodes are known as cryptocurrency miners and are so called because the process can be likened to mining physical items like precious metals. It is also known as altcoin mining, cryptocoin mining and Bitcoin mining where bitcoin is concerned.
The basic concept behind mining is that the miners perform difficult cryptographic tasks to ensure that a blockchain network retains its secure status. In exchange, they are rewarded with a predetermined amount of whatever digital currency they are mining. Every time a cryptocurrency transaction is carried out by a user, a miner is responsible for authenticating it and updating the blockchain with that transaction.
This is done by competing with other miners to solve complex cryptographic puzzles (hash functions) that are associated with the part of the blockchain in which the data is stored. The first miner who successfully solves the puzzle is allowed to authorize the transaction.  However, to outperform other nodes, miners need the highest grade of specialized hardware.
The process ensures that transactions concerning the digital asset in question, are verified and appended to the blockchain (digital ledger). As the use of digital currency grows more popular and more digital assets emerge, more miners are needed on several blockchain networks to verify transactions. Bitmain is capitalizing on the exponential growth of the industry and demand for miners, mining hardware and applications by expanding its operations.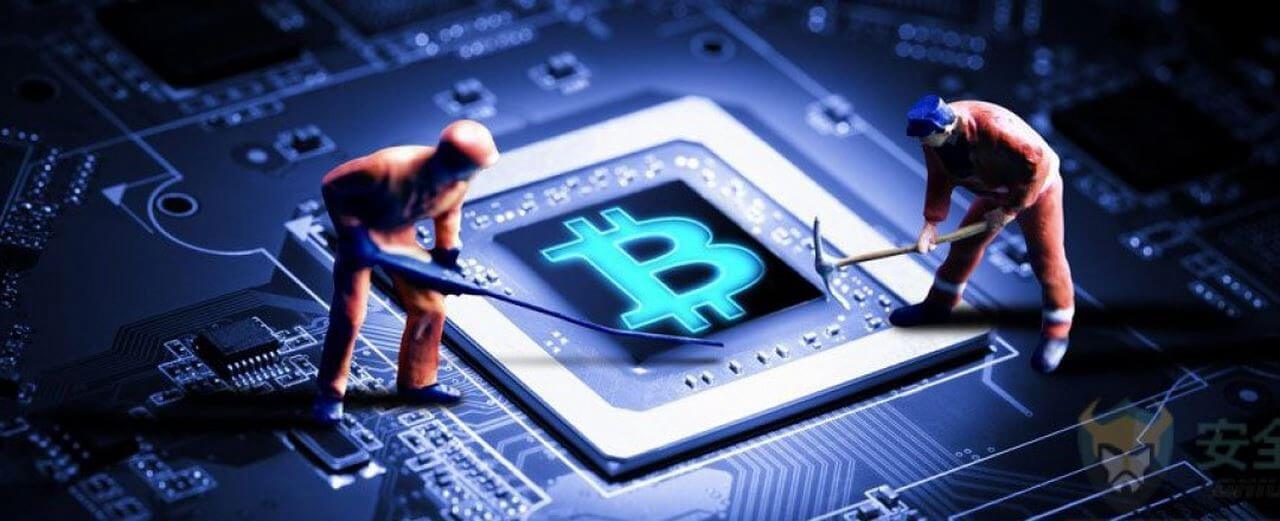 WHO IS BITMAIN?
Bitmain Technologies Ltd., is a Chinese large-scale Bitcoin mining firm with headquarters in Beijing, China. The company also has offices in Shanghai, Shenzhen, Chengdu, Fuzhou, Hong Kong, US, Israel, Switzerland, and the Netherlands. Apart from mining, it designs ASIC devices which are specialized hardware used for solving complex hash functions in the mining process.
It is currently regarded as the leading cryptocurrency mining firm in the world and accounts for almost half of all Bitcoin mining power. Crypto mining involves the use of expensive hardware and a lot of power to run them. This translates to high electricity and general operating costs which a lot of miners cannot afford. To reduce costs, miners either rent equipment or join groups known as pools.
Bitmain owns Antpool and BTC.com, two of the largest, most profitable pools in the world. Combined, both pools control almost 51% of the Bitcoin hash rate– the total processing power used to verify transactions on the bitcoin network. The firm also dominates the production of mining chips and recently secured a $1 billion funding round led by Tencent Holdings, a Chinese tech giant, among other big league investors. However, its dominance has led to criticism because it goes against the principle of decentralization, which most digital assets in the industry are based on.
Bitmain was founded in 2013 by Jihan Wu, a financial analyst and private equity fund manager, and MicreeZhan, founder of DivaIP. The decision to found the company came after Wu became the first person to translate the original Bitcoin paper by Satoshi Nakamoto to Chinese. He approached Zhan who was looking for startup funding at the time, for help with developing a specialized ASIC device for Bitcoin mining.
Since then, the firm has raised over a billion dollars, including a $400 million funding round led by Sequoia Capital, leading to a valuation of $12 billion. In September 2017, the firm received another $50 million in funding from Sequoia Capital and IDG to support its goal of creating innovative chips for artificial intelligence purposes.
Bitmain is also highly profitable, generating an estimated $2.5 billion in 2017. Since its creation, the firm has made investments and partnerships within the blockchain space. In May 2016 it invested in Wings development, a blockchain platform which plans to promote the mainstream creation of Decentralized Autonomous Organizations (DAOs) by providing users with a simple user interface.
In May 2017, Bitmain partnered with BitPay to create specialized open source mining software for miners, mining pools and node operators responsible for the security and maintenance of blockchain networks. In May 2018, It also led a $110 million funding round for Circle Internet Financial, a Boston-based company that deals in mobile payments and digital asset trading. The investment brought Circle's valuation to an estimated $3 billion.
In June 2018, Wu disclosed that the firm is considering an IPO to gather the necessary capital for the expansion of its hardware production operations. It also concluded its pre-IPO registration in August.
WHAT IS THE BITMAIN CRYPTO MINING FARM?
Bitmain's new blockchain center represents an investment of over $500 million into local, county and state economies, spread over an initial period of seven years. This is a key part of Bitmain's expansion plans within the North American region. The press statement reads:
"The Milam County blockchain data center and cryptocurrency mining facility represents a key component of Bitmain's strategic investment and expansion plans within North America."
The facility will be located in a part of the former Alcoa Rockdale Operations site and will serve as Bitmain'ssecond facility in the U.S, the first being in Washington. Rumors of Bitmain's plans first spread in July when it was reported by a local newspaper. The company had also started posting job listings for positions at its new facility on Indeed.com.
In April, they received a land lease, allowing them to set up operations in Texas. Although the news was initially met with skepticism, Bitmain has stated its plans to partner with the local schools to provide both professional and technical training programs. These programs will be tailored towards preparing local community members for careers at the new data center.
FINAL THOUGHTS
As long as cryptocurrencies continue to emerge, there may always be a need for miners. However, due to the unpredictable nature of most of these assets, it is difficult to be certain. Bitmain has shown that it is not slowing down anytime soon. Some members of the public speculate that the mining giant's Texas move may be due to a need to cut power costs. Despite the speculation, the company has bold plans for expansion and continues to see them through.
This article was originally written for mintdice.com, and can be found at:
https://www.mintdice.com/blog/bitmain-building-a-500m-farm-for-crypto-mining-in-texas